Puppet On Worn Strings
December 1, 2014
Is it fun to see my pain?
Are my emotions something to play with?
Is that why you laugh and smile around me?
Am I just for you entertainment?!
Well this toy can't take it for much longer...
My stings are worn down
Joints rusted and weary
Will I fall soon?
Will I break when I hit the ground?
Will my face crack?
Will my body shatter?
Will you find that you have no more use for me then?
Will you abandon me?  Stuff me in a corner and forget...
Who will you find next?
Who will be your next toy?
Now that I am to broken to be used...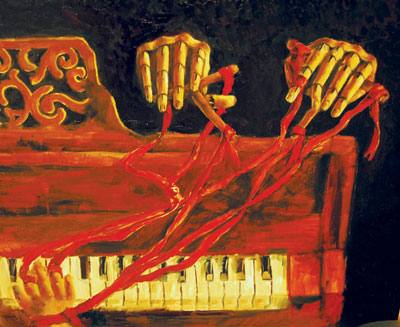 © Bonnie S., Fremont, CA