winter is red
November 23, 2014
"to me," you say,
"winter is grey."
dark and cold and gloomy.
You must pardon my mannars because,
in reply,
I said,
"no, winter is red."
and you wondered
how that could be.
winter is red
bright red
bold red
refuse to be ignored
red.
relentless, merciless,
survival of the fittest
red
slap you, leave you,
then come back for more
red.
ruddy cheeks
red
frozen toes
red
sting of the wind on your nose
red
lips chapped,
eyes sting
red
berries cling to your tree
red
robin swooping gracefully
red
tail lights cutting through perpetual January darkness
red
the winter coat that was too big but you wore anyway
red
your backpack
that made you easily identifiable
in the brave new world of elementary school
red
the scarf I wore so I wouldn't get lost,
the one you liked so much
red
all the color
drained
from the photo still hanging on my refrigerator
grey
my memory of you,
once so clear,
once so full of color,
now fading
grey.
Maybe you were right.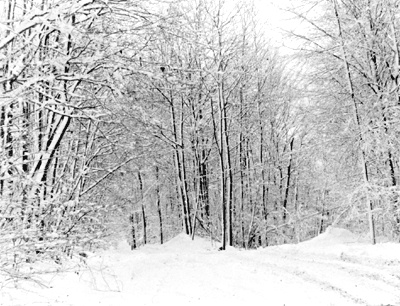 © Thomas S., Portville, NY