The last kiss......
November 22, 2014
That was at a snail's pace
for three seconds there was
nothing in the air.
he blushed 
although he know 
this is the last...
when her lips softened him
his heart strike a bargain
'what this will cause you
your life now dabbles
dont fall for her mouth"s germ"
but i am dazzled by her race-
against time
she is soft and mallow
the hot hand prepared me to-
overcome the melancholy of life
her shiny kaftan impulsed my heart 
beat
her stark madness made me half mad
if i say my world 
was...
is....
she.
the hot hand cruised for warmth
now its just like the ice box
his face fell as
her face turns to pale yellow
he holded her hand for one more time
although he know
this is the last
my tabby.......
why you left me.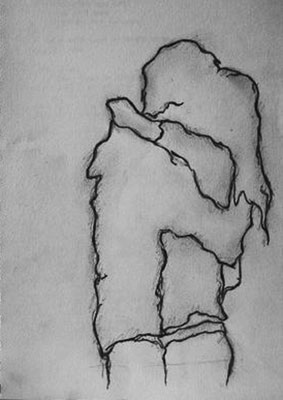 © Nicole B., Newcastle, WA