Whence We Came
MAG
November 14, 2014
I felt it the moment you took my hand,
felt the crushing weight of what
the universe did to itself to put us
together. I felt continents shifting in my lungs, a meteorite lodged in my throat.
I felt the 40-day flood, the plagues of
locusts, seas that parted down the middle.
Years later, my chest would still tighten when you looked at me, a reminder of how the universe held her breath until
we met. We burned bright, we burned slow. We were the universe's grand triumph. Achilles and Patroclus couldn't hold a candle to us. We did not go to our graves empty-handed; we took each other's hearts for our headstones and, six feet under, the universe cradled us in her palms, said "Thank you for your light."
We could not have done this better. She
bore us into the stars and one day she
will cast us back to the earth, let us try again away. (And when I find you, we will look to the sky and find the constellation we left behind. We'll be so homesick our hands tremble.)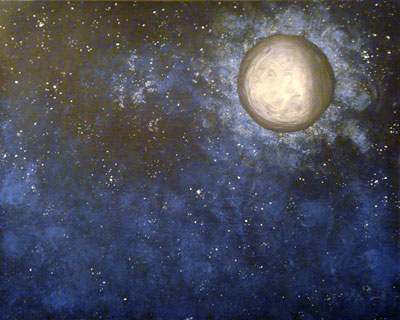 © Allison H., Vancouver, WA