Black Fur
November 12, 2014
Like a silk blanket,
I could cuddle up with her all day;
feeling the smooth fabric against my cheek
as I drift off.
She comforts me without any words said.
But, she doesn't give up at four.
At four when that ripped piece of silk and old doll get put in a box.
She doesn't allow you to feel like you're too old.
Because she knows,
you know,
that's not true.
She stands tall.
No mission too big or too small.
From mental breakdown,
to a skinned knee,
to simply being in need of a hug.
She is there
waiting,
for you,
and no one else.
As I burry my face in her thick, black fur,
I cry from the day's assortment of betrayals.
When I lift my head,
I look at her.
Her head is in my lap,
but cocked just enough to look at me
with those understanding eyes.
And I realize,
tomorrow will bring its battle,
but right now
she is hear for me,
and she always will be.
And nothing else matters.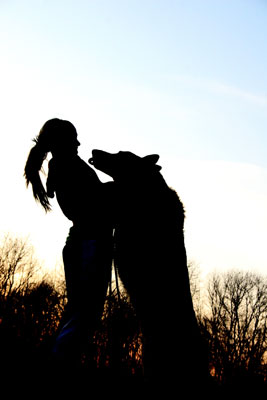 © Brittany U., Terra Alta, WV