Birthday Wishes
MAG
October 22, 2014
At the end of my lighter –
a flame.
Hover over the candles,
share my little flame
with each one.
Soon a myriad
of small blazing beacons
warm my nose and rosy cheeks.
Thin tendrils
of acrid smoke
drifting upwards, ever closer.
Take a deep breath,
hold it in.
Then make your wish.
Hush –
Don't tell me,
but keep it in.
Never ever let it go.
Like the rush of air
you've just released –
gone forever.
And as it left,
it took the light.
One by one they lost their life.
And now we're left in darkness.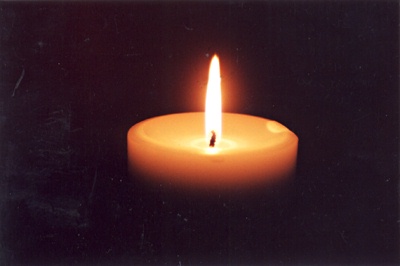 © Ashley D., Philadelphia, PA