May the Angels
October 26, 2014
May the angels guide you in
Away from your suffering
Pray they take away your pain
Put down the knife, the gun, the bullet
None of them will end your strife
Only your life
Your pain, suffering, grief, strife...
Will be transferred to those you loved
Those that loved you
They will suffer in your place...
May they guide you upon the wings to a safe return
Falling and falling- You're falling
Falling again
They won't let you down, won't let you crash into the hard ground
Craddled in their loving arms, safe
Guardians...
They'll catch you and keep you safe
Here on the ground
May the angels guide you away from here
May they guide you to heaven's pearly gates
Open wide upon your arrival...
They understand
The pain...
The sorrow...
The ache...
It's all too clear
It is just too much to bear
It was too much for your soul to bear...
May the angels bring you to peace and harmony
May the bring you to a life without suffering
May they give you the happiness
That you couldn't find yourself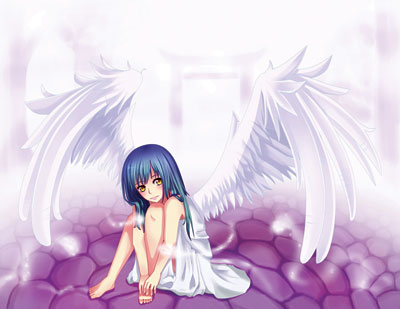 © Amanda L., Albuquerque, NM