The Girl I Once Knew
October 21, 2014
I once knew a girl who's world was so blue,
She cried every night because of what people put her through.
Everyday her life would be so gray.
She never had anyone to cheer her up during her day

At school she has people talking about her,
and at home she has a family that hardly talks to each other.
She wonders why she woke every morning to a new day,
but she never had any blue skies sad to say.
Every time she went to school she had people saying negative things.
Nobody ever gave her any cheerful greetings.
At school even though it hurt she held in her tears'
because she knew if she didn't they would know her biggest fears.
To this day she has only had one friend
But sadly that friendship quickly came to an end
She tries so hard to trust
But it's hard when everything is so quick to rust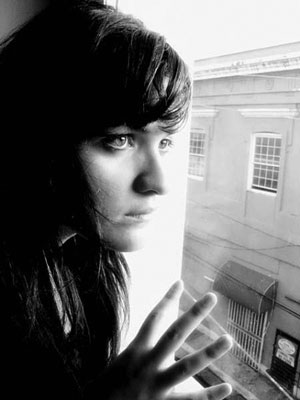 © Eveliz V., Bayamon, Puerto Rico