Unseen Monsters
October 17, 2014
Most believe
The dark night is only filled by our fears
Not monsters and creatures more terrifying than our worst nightmares
That nightmares aren't real
Just bad dreams
Nothing under our beds
No monsters in our closets
How can that be?
When I see them everywhere...
Creatures hiding in the shadows
Eyes in the darkness
Creeping
Creeping
Alwyas there yet never truly seen
Hidden in plain site
Hidden but there
Where, Where are you now?
Are you waiting in an alley?
Waiting to ambush me?
Somthing is behind that door
Lurking
Leering
Waiting for its chance
Waiting for you to open that door
Will you take that risk?
Will you open that door?
What will happen to you?
Will the demons leave you be?
Or will they show themselves?
And prove to you that they are real
That they are there...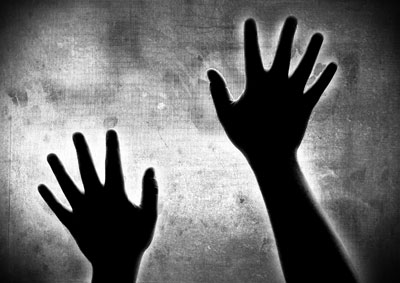 © Andrew F., Lake In The Hills, IL