here,take my hand
October 18, 2014
I hope you're doing okay.
If yesterday robbed you of your smile and
swept sadness under your skin,
i hope you find your smile from the
friendly strangers that pass by you on the way to work
from the hearts you've touched with your hands of hope.
I hope today has the keys to unlock
the doors you've lost the keys to.
I hope today smashes the bricks piled up on your heart.
I hope tomorrow gets you out of bed,
takes you by the hand,
gets you through the day with the sunshine
i always saw glowing in your eyes.
Its okay for the sad days
curl up in your bed, hide beneath the covers.
Build some walls\but not too high. The flowers still need to be watered.
Cry. Don't cry.
Feel what you need, but i hope you remember that i would go out of my way just to make you smile.
If you need to speak, my ears are nothing but open.
I might not know this exact ache, but my heart has bled for years.
You see, i'm beyond my years
I've see those tears.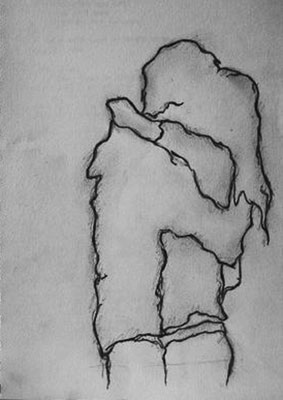 © Nicole B., Newcastle, WA