I Just Want to Sleep
MAG
October 18, 2014
I lie awake with skeletons hanging in the closet of my lungs;
bones shaking, breaking,
exposed with no hope of a future.
I lie next to childhood memories in forms of
scruffy teddy bears and
light pink paint-chipped walls.
By grade 12, you realize
you only have friends
because you see them five times a week.
They're not my friends.
But these are my feelings.
I lie in last night's oversized sweater,
drowning in mindless thoughts,
pain not made for the already broken.
People are layers and
layers of secrets.
I lie in an unmade bed with unmade thoughts
in this little unmade world.
I don't sleep anymore.
God,
I just want to sleep.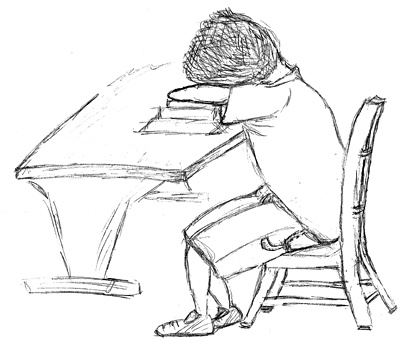 © Franziska K., Milford, CT