I Want to Be Skinny Again
October 3, 2014
When I was born,
I was chubby.
I had ringlets around my ankles and wrists.
I was probably the heaviest baby in my family.
I started to play soccer.
I wasn't a fast runner,
But I was an awesome goalie.
But one kick after a dive and I was done with soccer.
Elementary came,
And I was skinny.
No more chubby legs and arms.
I could barely get the scale to turn on.
Doctors were worried about my weight.
For some reason,
Fourth grade me was happy about that.
They told me to drink Pediasure.
Pediasure makes kids grow.
Pediasure tastes good.
Pediasure comes in chocolate.
Pediasure caused a weight gain.
Sixth and seventh grade came,
And I was eighty pounds.
Eighth grade came and I was ninety pounds.
Ninth grade and I was 100.
I looked at my friend who was still ninety pounds.
I looked at the number put on the scale.
I hated the fact that I hit three numbers.
But I masked that hate and said I was fine.
Tenth grade came and I liked a boy.
He can't eat and is practically anorexic.
I tell him I've lost my appetite…
He says I've gained weight.
At 5'7" the Internet says to be 120 pounds.
I'm 5'7" and the scale glows 125.
I've tried to throw up but my gag reflex doesn't work.
I look for the pills but can't find a way to buy them.
I've stopped eating.
Summer shopping.
Things I used to fit into falls off.
Even a small is still too big.
My mom hugs me and cries.
She can see my visible collarbone.
She wants me to hide it.
I've worked to hard to see it, though!
"Your imperfections are beautiful."
Don't lie.
My imperfections are hideous!
I'm still trying to see the thigh gap and more of my collarbones.
"I bet you didn't have the chubby phase."
I had it when I was a baby.
"No, in elementary and middle school."
God, I hope not!
All I want is to be skinny again.
To be skinny again,
Skinny again,
Skinny again.
Why is that so wrong?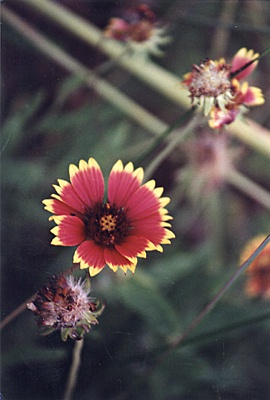 © Brian G., Phoenix, AZ