What If...?
October 1, 2014
What if mum and dad didn't kiss away tears-
Leaving only a teddy bear to absorb them?
What if the monster under my bed-
Crawls into my heart?
What if my mistakes were plastered on every wall-
To be seen around every corner?
What if each time you breath-
Inspiration floats from your chest into another's mind?
What if a book didn't capture your soul-
In its pages, stuck within its dry ink?
What if success became impossible-
Waving goodbye as it disappears?
What if sorrow engulfed your soul-
Like the emptiness of blank paper?
What if the sky sinks to the ground-
Crushing everything?
What if all that you love-
Betrayed you in the night?
What if you were only left-
With what you said thanks for?
What if...?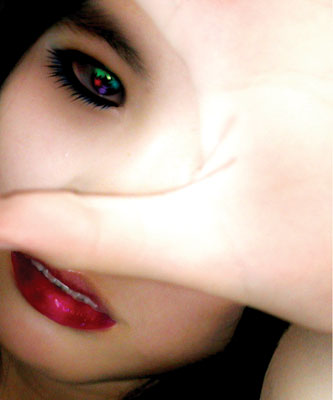 © Victoria W., Arcadia, CA