Wear a Mask or Reveal?
October 1, 2014
I do not understand...
My friends continue to leave
So I put on a mask
Pretend to be someone else
Maybe this me is better
They seem to like taht version more, that person
So the farce is ongoing
Yet I try to show them
Who I really am, but, they pull away
Will they leave like the others, like all the rest?
Or by the smallest chance
Will they stay...
Are they able to accept me for who I am?
Or is the person that I pretend to be
Who they really want to be friends with?
Should I continue to be this person?
This fake...
Wear this mask till the end of my days
And keep everything I have?
Or should I take the mask off?
Be the real me and lose everything, again...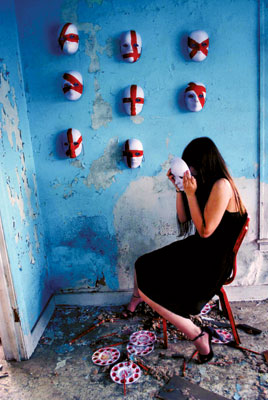 © Narongsukchai T., Sachse, TX