Musician
July 16, 2014
Fingers whisper lightly
Over pale white ivory keys,
Eyes closed in concentration,
Fingers moving deftly,
Not looking at the notes.
The song is a memory
In the ear of the player.

Horsehair saws harshly
Back and forth over strings,
Fingering the wood so tight
That calluses form
On their once soft fingertips,
The notes lasting no longer
Than a moment.

A voice as otherworldly
As the distant shining stars,
A pitch so high
That drops so low,
There are no words,
Just singing from the soul.
A sound as pure as God.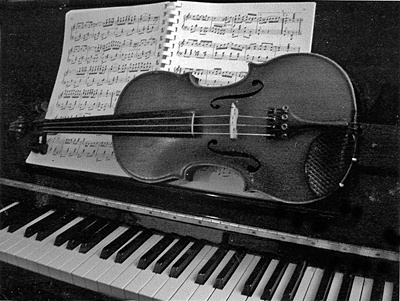 © Edwyn A., Chula Vista, CA