Inevitability
MAG
June 30, 2014
It starts as a railway hobby of dilettantes
With nicotine-driven slumbers and pocketed prophecies
The railway track is straight, narrow – some days winding
Her beauty screams surrealism, and he is a collector.
They dive straight into mannerisms, a dip into monotone
That screams all things beautiful, tied with a ring
Surely akin to vindication –
And this is not a minefield, but their love is an explosion.
They are twin sailboats on rocky harbors
Marked by shoreline pregnancies and yonder career lines
And he smokes cigars for evening pleasantries
She is a supernova, like a split in Jupiter comes a child
And many, and their old poplar blossoms
With decomposed cigarettes and buried time capsules
And this is not a minefield; there is no fear of explosions.
They collect embroidered delicacies and certain poisons
But it is always beautiful in spring when the roses bloom
And she collects them in vases, ephemeral and fragile
He then arranges in her graying hair –
And their children are raised on a dormant volcano
And they purchase identical suicide jerseys and
Nurture their love and blow away debris –
And this couldn't be a minefield, so why these explosions.
The cigars come with verbal warnings – nonverbal gestures
Summertime ice cream melts over the mantle.
She enjoys intoxication in ways more than one
Just never in nightwear and intimacy – and they learn how to converse
In certain unspoken languages, perhaps of love
Or it once was. But society is a gnawing poison
The turret is endless with no pointed destination.
And this may be a minefield, but they grow prone to explosions.
Their lives morph into parallels, thinning emblems
Their children match their polished legacy –
And the attic is brimming with a stench of slavery
The railway is gutted and thirsting blood
Perhaps vindication – their hearts are silent.
The roses no longer bloom at the expense of scissors
Which now rot in the soil, and no one understands
He was once a lover – she a golden goddess
They take identical doses of anesthesia in the mornings
And they are tied to a minefield, but they feel no explosions.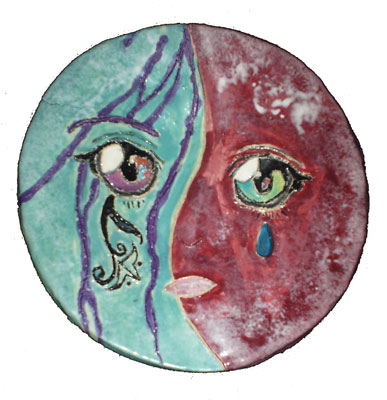 © Angel V., Tecumseh, MI