Street Rain
June 28, 2014
it's raining sideways and I'm in love
with how the rain slams the sidewalk,
hard,
how it drowns out everything
leaving nothing but white noise,
which is like silence but not empty.

I'm in love with how thunder isn't afraid to fall,
its voice, I love how it churns
touches the earth
only to reach back upwards
until it recedes
back into the sky,
a truth trying to fill the emptiness
of infinity.

for a second
everything is white white white
like an exploding sunrise
and I think this must be what
nothingness is like
and then the lightning fades
and the clouds continue to sob,
and I watch as the tears
slide off the telephone wires
and pool under the big oak tree.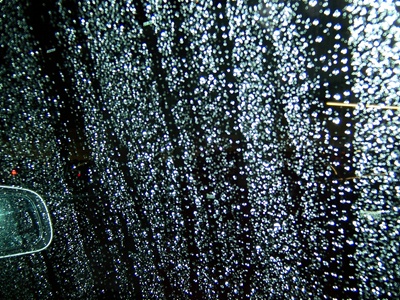 © Jessica L., San Jose, CA