A Girl
June 28, 2014
I am a girl.
I am the breath beneath the wind at night,
the sweet seductive whispering of branches and
the flickering of candle light,
I am the tempest and the calm,
I am the storm that quiets but never ceases,
embalmed, palmed like a rose
on a wedding night

I cannot be contained or defined
by quantitative measures,
by pounds and inches and feet,
I am hair and I am hip
and I am equal parts thigh
and waist.

I am the sea otter taking shelter in the ocean waves,
the seeker and the finder,
the curious traveler in a maze.
I am the destruction and the creation
of a continent,
Helena of Troy brought down an entire civilization,
but don't forget it was the ruler's mother that created it.

I came from my mother's womb and my father's sinew,
and the dirt and dust and clay
and the water and the days
that clung together until they blurred
into eons, history, the past
now broken up and dispersed
amongst cities and births,
the dank pages of a library book.

I rose from nothing
but I will engulf everything in time,
will become the mountain peak
and the river's bend
and the brow of the boy whose eyes crinkles
when he laughs.
I will give and give and give,
endlessly, needlessly,
and I will take only half-murmured sighs
from parted lips of sleeping children.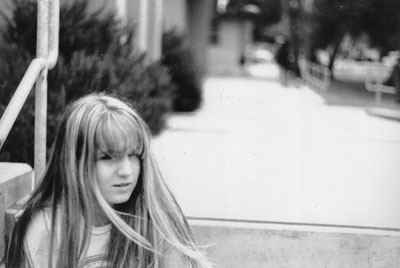 © Alyssa R., Pacific Grove, CA