A Summer Evening
June 22, 2014
I sit in the white gazebo,
gazing at the blue aqua
floating lazily down the river,
twisting and turning beneath the
gorgeous view. The mountains behind the slow river rise into the sky, the white snow lost among the deep purple clouds. Birds swoop gracefully throughout the tranquil air , lost in their moment of freedom, their peaceful
song trilling throughout the air until it has reached the mountaintops.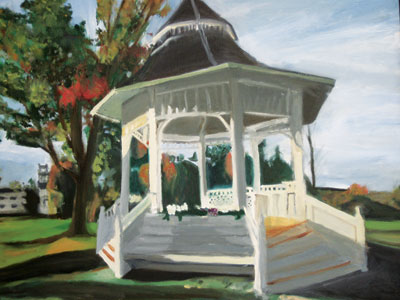 © Suzannah W., Syosset, NY