Walls of Memories
June 24, 2014
All alone in this four-walled room,
I see nothing but the memories
Of when I had us.
I sit here
In the dark between these prison walls,
kissing my knees.

I still remember how we used to laugh
And I remember watching our first root grow
How you cried when you saw the first flower show
I remember the love flowing from your eyes

But now I see
My broken heart in front of me
I see the love you left inside of it
And I see your face.
I feel you embracing me
Whispering words about letting you go.

And now I look at these walls
And wonder how many emotions they still hold
These walls contain life even after you're gone
And that is what gives me the strength
To keep my eyes open

But it feels like
these walls are just illusion
That these walls are just obstacles
That are stopping me to come to you
It feels like you are still here, somewhere
And through these walls
Maybe I can find you again

If I just look deeper within these walls
I feel like I can find you again
And this time
I will hold you so close to myself,
I will heal all the ruins left inside you
Because there's still a part of you
That lives inside me.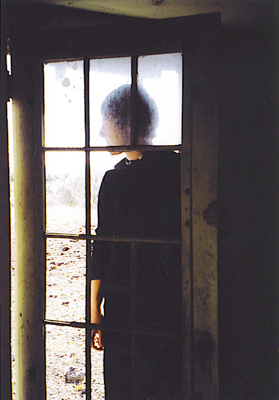 © Lindsay S., Billings, MT