"It is 4 AM"
June 2, 2014
It is 4 AM,?
You are all alone.
Heaved breaths
Of anxious air,
Exhaling slowly
From your lips
As they quiver
With each drop
That races down
Your soaked cheeks.
Piercing inhales of air
Burning through
Your throat
Choking your words
As they try to escape
The confinements
Of your once
Pure mind.

It is 4 AM,
You are all alone.
With the only ache
In your chest
For disdained company.
An ache that numbs
Your fragile limbs
And cracking bones,
An ache that strips
You away but
Leaves you shaking
With every gust of wind
With every breath,
With every sound.
An ache
That pulls you down
Into the depths
Where no light dares
To shine,
Like it once did
Before.

It is 4 AM,
You are all alone.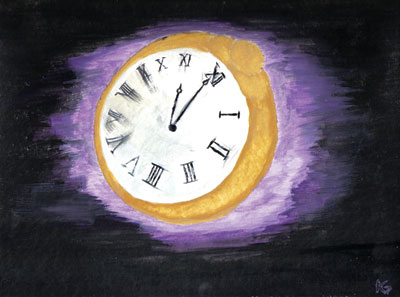 © Kyle G., Clarksville, TN