I sat beneath the sun
May 30, 2014
I sat beneath the sun,
My body dry and warm
When, from nowhere, appeared
A blanket of clouds, gray and forlorn.
I turned my face up to the sky,
And what I found, behold:
Water droplets on my face
Slimy, slippery, and cold.
A winter chill ran up my spine
And circled toward my ear
And there it paused for a while
And said:
"Listen closely, my dear:
Don't think I am a passing front,
For I am here to stay
In fact I believe
I'll never leave
For all the live long days."
He slipped away from my ear,
But frozen I remained;
How difficult to thaw a fear
Produced in winter's pain!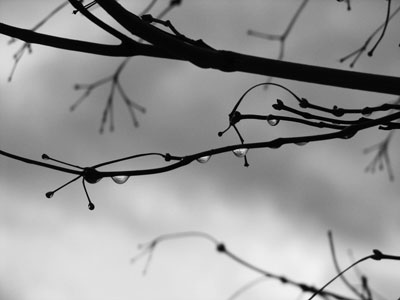 © Carly M., Hopedale, MA