Illusions
May 26, 2014
Stiff, forced smile glued into place on fine porcelain skin,
Rigid nose like clay molded to make breathing demanding,
Glossy blue eyes gleam faintly, blue from concealed tears;
Tears of acid salt that would burn skin if she let them spill.

Glistening golden locks run down her trembling spine,
Teeth almost as pure and white as the girl to whom they belong.
Lips crimson red like the blood she wishes wouldn't flow;
Heart pumps bittersweet honey through her frail torso.

Oh if perfection had a look, it would be based off her;
Her eyes, her hair, her nose, her cheeks; unrivaled, nonpareil.

But if perfection wasn't an illusion,
People may have seen what was inside,
And this miserable, despondent girl, might still be alive.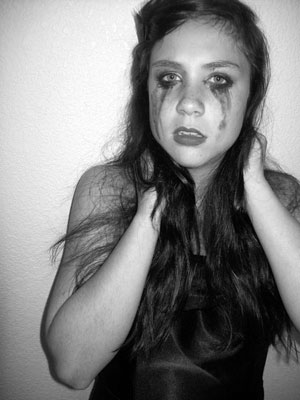 © Tiana D., Monument, CO