Ways of a girl and woman
May 19, 2014
i.
She leaned her forehead on the woman's motherly shoulder.
ii.
The woman taught her how little we need to be happy.
iii.
The woman's arms were stretched out to comfort her, made of galaxies and constellations.
iv.
She wrapped her arms and let the streaming tears to flood her cheeks
v.
Together they felt the sorrow fill the bare room
vi.
In the stance of this goodbye, centuries made a passing.
vii.
The way the girl found light in the woman's eyes
viii.
The way the woman found fireworks in the girl's poetry.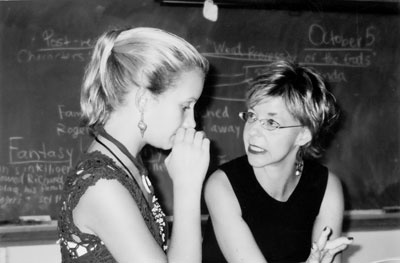 © Olivia L., Pompton Plains, NJ