The Lies You Told
May 13, 2014
Lies

Speaking through your teeth
without a word of truth

I finally see it all

All the lies you've told me
All the things you've done

Lie, after lie, after lie
I believed it all.

One word
Two words
Three words
Four
words.

One, after the other
following through with the false truth.

Making me believe it all
and making it seem so real

I hide myself away
trying to cover my ears

No more lies
NO MORE LIES!

I cry out, as the pain swallows me whole.

Why the hell did I believe you
You need to stop it all before I...
Before I...

I can't
I can't do anything.

I care to much to do anything.
My words may say I hate,
but in mind, I love you.

I cry for you every night because of my care and love for you.
I forgive you,
but I can never have the same trust for you.
EVER.

But I forgive.
Ill never forget,
But I still forgive you.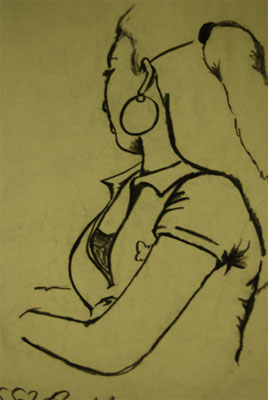 © Janessa B., Kannapolis, NC