You Got Me
May 15, 2014
There's so many words to say
And I'll try to keep it brief
But I'm a woman of many words
And this gives a little relief.
From the moment I saw your face
I knew it could be fate
I waited a few months
And then threw my line with bait
I met you on that night
And I put up quite a fight
You knew you had me pinned
Convinced, locked, you win
I knew you were a player
You got me off that path
You have trust issues
And showed me all your wrath
I stuck by regardless
I wanted you in time
You took everything I had
You took all that was mine.
You didn't trust me when you could and
I trusted you when I shouldn't
I trusted beyond infinity
You wouldn't hurt me right?
Well you took my virginity.
I made a mistake that hurt you
I made a mistake, it was you
I didn't listen to voices around me
Tellin me drop him, leave him, bye!
I kept on keepin on cause I thought you were my guy
You kissed me right, touched me right, had me on my toes
You held me right, loved me right, but I was just one of your hoes
54 now is it?
What number are you at?
It hurts to know I made it to a number
It hurts when all I was was that.
You can't stand me, I have problems?
Watching s*** I shouldn't be
I only loved you, wanted to help solve yours
Guess I wasn't your "Annabel Lee."
Advice to you for the next who comes along
When she tries to get close, let her
She trusts you and it'd be wrong..
If you don't trust her back
You're only pushing her away
And one day it will end
And she won't leave the same.
You have this effect on girls
Or maybe it's just me
Maybe it's cause I love you
Or maybe I feel sorry
See I'm a girl who likes to fix
But only if it's broken
If it isn't broken don't fix it
But that wasn't what was spoken.
I thought you needed a little love
Someone to pump you up
But all you needed was a self esteem
Boost
And you got it right?

When I hooked up with that guy
He was the last thing on my mind
All I could think about was you
And how I could do
This to someone I love
I stopped it all right there
And God helped me from above
He got me out of that house and back to my dorm
He got me there safe and warm
He kept me honest and true
He made me text you
He made me say I'm sorry
And fess up in the morning
He made me feel hate and worry
Toward myself and for you
Then He gave me a blessing
He had you text me back
He convinced you to see me
But instead you saw my rack
You took advantage of that chance
To "forgive and forget"
You let me please your body
Well that's not what God wanted
But He grants us all free will
Shows us the way and lets us go
If your constantly hurt and not fulfilled
Maybe it's time you hit the road.
Choose another path
Open up, let people in.
Pick and choose wisely
And once you do try not to sin.
Don't turn your back on them
Be scared but don't be timid
I don't know when I'll get over the fact
That you are all I ever wanted
Want, still do, that's a fact
But not sure that it's right
I need to try and forget
What I need to do is fight.
Fight with my head, my heart and soul
Fight with my body, the one that you stole
I know it's no big deal to you
It happens all the time
But to me you mean the world
You got me, and all that is mine.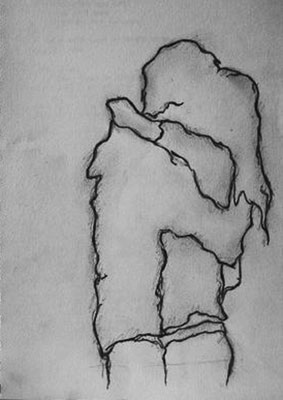 © Nicole B., Newcastle, WA