Dear Mom & Dad,
MAG
April 24, 2014
I sat there, tuning in and
out of your static voices,
my feet lazily propped up
onto the dashboard.
Your lengthy programs came
to an end, and as I looked
out to the blurring landscape
only one thing echoed through
my head:
"Of course we know you."

Well,
then you'd know my favorite
color is purple, but I love
wearing black.
You'd know my bed is my
favorite place to hide when I
feel under attack.

You'd know I love the stars
and moon with my
every last breath,
but the concept of an unknown
outer space scares me
half to death.

You'd know I cannot fall
asleep unless my room is
black as night,
and that skyscrapers
make me dizzy with their
spindling, august height.

You'd know I crave the
summer sun, but my favorite
season's fall,
and that often times I feel alone
in my bustling
high-school hall.

So, please understand that
although I wish to go on –
make a list of all that's wrong –
I'm afraid
that list is much too long.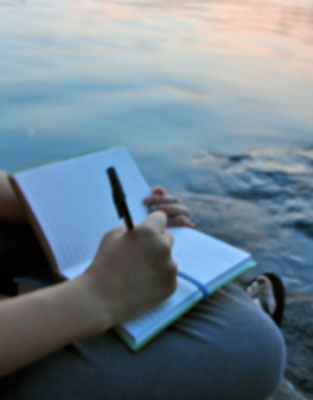 © Grace K., Port Washington, NY