River of Memory
April 4, 2014
Exhaustion
I look within
to find what remains
there's a song that never leaves
haunting emptiness in its refrain.
What else is inside?
a face and a name
an elusive sensation
I strive to reclaim.
If I release my mind
where will it take me?
I voyage in search of a feeling
on a river of memory...

Driving
A winding road
fields of grass and country trees
heading towards adventure
a place to wander free.

A Forest
exploration
walking barefoot through mud and grass
she spies a turtle resting on the trail
and a white-tailed deer racing past.

A Lake
glistening serenity
beneath a slowly setting sun
we sit on our own little island
watching twilight colors run...

Stars
and the heavens
framed by blades of grass
a farmers' field, a picnic blanket
grandeur in contrast .

Soft hair
Drifting in strands across my face
she smiles at the stars
at peace in this place.
The embrace of a chilly breeze
It whispers of a passing car,
tells of a nightbird in the distance
and wonders at the beauty of a shooting star.

We breath in every detail
her chest expands beside mine
it's the small things that make the memory
that make the moment
that make the mind.

Pink
illuminates her room
coloring the curtains, the pillows, and the wall.
It is silliness and laughter, and the freedom
to say anything at all.
It's the freeing of thoughts
no matter how ridiculous they may be
she creates this sensation
feeling
Free…

Late
late at night
avoid the clock, we must
because if we ignore time
time might ignore us...

Sleep
beneath soft covers
my hand, a caress
a feather across her cheek
laying her cares to rest.
She sleeps beside me
my mind drifts, but I am aware
of every shadow, every breath
I feel her dreams in the air.

Awaken
something stirs
I'm drifting towards conscious mind
I'm confused at first
but then I feel her cheek against mine
And her arm beneath my hand
Now I remember where I am

The memory flows on and I smile
because this is where it went,
the sensation at river's end
Perfect.

Utter.


Content.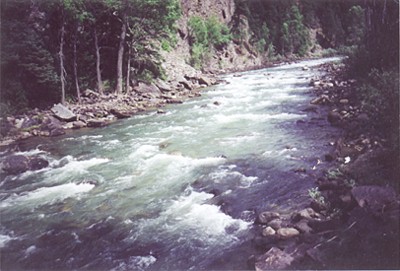 © Reisha R., Bowie, TX