Be Like Snow
March 30, 2014
You say be like snow.
Let the chilled air of the heightened atmosphere freeze you over to the core,
As you fall to the ground, masking the true delicate beauty that was the natural earth,
With a white glimmer of false hope that will melt away with the rising of the sun.

Allow an illusion of grace and beauty to engulf what you think is yourself.
Immerse yourself in the superficial world of fabricated enthrallment.
Endure the invisible commonalities that your tainted mind wants to be real,
But the core of your heart knows is wrong.

You say be like snow.
Keep your heart in a frozen climate,
Live in an eternal winter.

YOU say be like snow.
I say let the seasons change.

You're more than snow.
You're more than something cold,
And you're more than something beautiful.

You have a heart, and so do I.
Let your heart melt with the snow and blossom with the flowers.
The winter grows colder and older,
And the fighting gets old and tiring.

You pretend to be snow, but you aren't.
Nobody is.

Be the sun.
I say be the sun.
Melt the snow.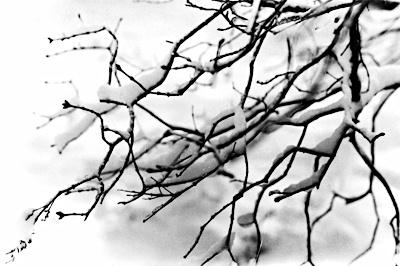 © Lindsey D., Marblehead, MA