-Time -
March 9, 2014
It whistles, it blows,
Where it goes, no one knows,
It jumps and chimes,
It's name is Time.
I ran, and I ran,
To get out of its hand,
But it closed even tighter,
I seemed to get lighter.
I ran out of strength,
And then for a length,
Decided to see,
If it would let go of me.
It didn't let go,
And I soon came to know,
It isn't so bad,
If you stop being mad.
I am not alone,
It's taking me Home
And now I do know,
If you look at it so,
It begins to let go.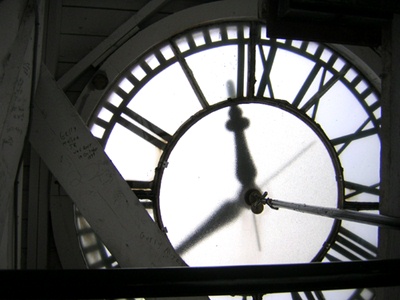 © Tatyana Z., Norwood, MA