Today
February 24, 2014
I threw all of my clothes into the dryer today.
Even the ones I'm not supposed to because they'll shrink.
I want them to shrink.
I want them to wrap themselves tightly around me until its too uncomfortable and I can't wear clothes anymore.
Maybe if they're too small, they'll feel like the suffocating smog of defeat that encases my lungs everyday and pushes down on my diaphragm until I choke out a couple of tears.

I pressed myself against a wall today.
First my front and then my back, just lightly, just resting.
I wanted to know what it felt like for something or someone or anything to give me support. Especially on my back.
Maybe if I lean against the wall long enough, I'll feel my weight curve into it, like its spooning me and combing my hair.

I cried today.
It wasn't sufficient enough, I didn't feel fulfilled or rid of all of my tears in the end.
I felt hopeless and cold like my stomach was filling with the tears I didn't shed.
Maybe if I cry more today I'll feel better.

I napped today.
I took one of those groggy naps where you wake up and feel like you have a sinus infection.
Those naps where you wake up and you don't know what time it is, or what year it is, or where you are.
I felt my throat close a little when I woke up because of this nap. But I liked the pressure of something grasping onto me. My tonsils were hugging me and cradling my neck.
Maybe if I stop taking naps I won't get headaches and I won't annoy my roommate and my parents will stop asking me if I'm "okay".

I procrastinated today.
It was just like any other day, except this day I felt less accomplished than I ever have. I felt empty and useless which made me want to do less and less and less.
Netflix is awful and great.
Maybe if I procrastinate more, they'll just ask me to leave instead of me wanting to flee all of the tests and stress and drama and work and life.

I threw all of my clothes into the dryer today, because I wanted them to shrink.
Just like the world around me.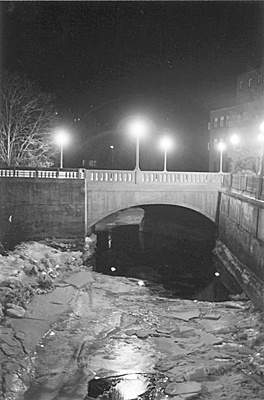 © Peter G., Glenburn, ME