Ripen
February 26, 2014
I wasn't there.
Nor were you.
Even so,
it's still felt right through;
from the hearth of the home,
to the desolate winds of the night.
The time was always right,
to do what was right,
and if you did that,
evil would not succeed in its plight.
Strength through community,
love through family,
people wondering,
how it was to be,
ignorantly happy during hard times.
The status of those oppressed,
chosen by those,
who acted less,
of a man than they condemned those,
for.
So, even the score,
if done,
will create less equality,
and more vulgarity,
and destroy any ties to the meaning
of what was fought for.
The reason I write,
is to explain how the color,
doesn't unite us,
but the bonds we choose to
tie each other together.
People regret what they did,
and people who weren't even there,
feel as they did.
The resentment, the anger,
the annoyance, and the fear,
is still felt today,
bringing tears
to happy people.
The only way to fix the problem
and to make all people
feel whole,
plug the hole
with a seed,
and nurture it until it is
ripe.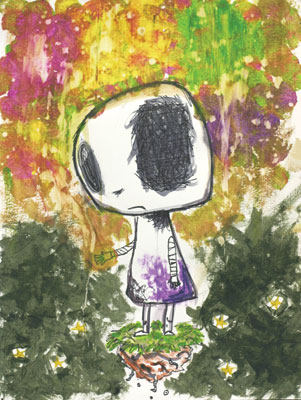 © Ashley W., Port Charlotte, FL