Ode to Little Miss Popular
February 18, 2014
They all sit there,
together.
Talking the talk.
Walking the walk.

They swarm in packs,
catching innocent school-goers
in their web
of social hierarchy.

They know who they are.
They feel the faces
watching them
as they walk by.

They talk with intentions
of malice,
of trouble,
of glorified evil.

They seem comfortable
in their packs.
Yet they know
the smiles,
the laughs,
the words,
lies.

They smile & chat
with tension so thick
it could be sliced
with a blade
as sharp as
their own
tongues.

Trust no one
Act trusting.
Insecurities?
Seem secure.

Friends?
Ha.

Friends that all try
so hard
to be on top,
they are too
afraid
to just be
themselves.

Always on alert.
Always self-filtering.
"Are my next words
going to be funny?
Cool?
Get me into trouble?"

Calculations.
"How can I seem cooler?"
Stay on top.
Mission Impossible.

Must feel lonely
to be surrounded
by fakes.
Like you.

No true friends.
Nobody TRULY knows
you as a
person.

Floating along,
as though your
happy.

Are you so
heavily shadowed
down by
your own
self-image,

that you feel
as though you can
NEVER
be your true self?

Is the
attention,
love,
glorification,
your drug?

Are you
afraid
to lose it?

I feel bad for you,
little
miss
popular.

Do you have fun
with your own
self-restrictions?

You can never
let loose!

Like
Chinese Handcuffs.

Like the
REJECTION
you get when
your true self
comes out.

The more you
pull out,
the tighter the
grip gets.

Are you
HAPPY
little
miss
popular?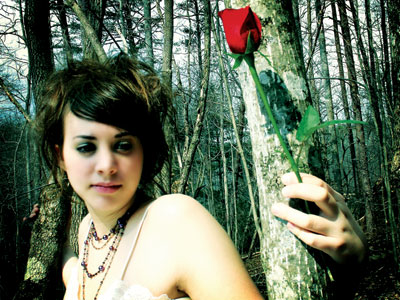 © Michelle B., Blairsville, GA