When I
February 16, 2014
When I was in preschool,
I crouched under the slide.
My sweaty palms to the ground,
My sticky fingers grasping tanbark.
I breathed heavily.

Wispy hair bobbed in my face
Tangled in wooden shreds.
My nose twitched
From the plastic that reeked of play.

In the shadow of a spring day
I hummed myself of Disney song.
The sound of screams outside
Drowning out my tune.
But I did not have to hear the song
For the colors of coral to appear
And to feel the touch of red hair and a shimmering tail.

I needn't worry about
The paint staining my shirt,
Or the glue on my shorts.
Because only one thing mattered
In my shelter of innocence.

To dash from my solemn hideout
And bellow the wind out of my lungs
With screams of delight,
As my pursuer left only the dust behind on their trail through life.

Nobody could touch me.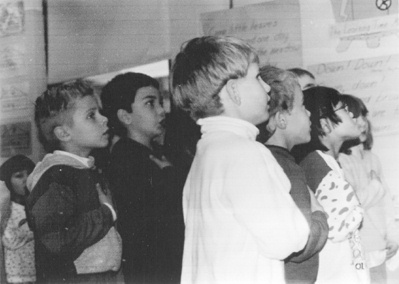 © Nora C., Canton, MA