The Love of a Dog
February 4, 2014
That little black nose.
Those dark brown eyes.
They captivated me,
And it was no surprise.

But why was I so truly obsessed?
So in love with her soul,
So in love with the way she loved me.
It was out of my control.

Why? Why did I love her?
What drove me insane,
When she died?
I'm racking my brain.

Was it her spirit?
The way she ran when I came,
Almost as if I was her entire world.
Whose world am I now? For nothing remains.

She fills every,
Empty space in my heart,
Her teeth, her eyes, her ears,
Her brain, she was very smart.

This is why I love her,
Why I always did and always will,
I didn't want to lose her,
And now I live with the guilt.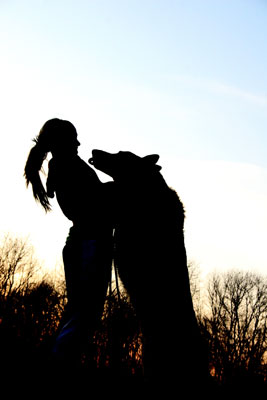 © Brittany U., Terra Alta, WV