And Then There Was One
February 4, 2014
Children dangle from branches,
Their laughs travel,
Touching every heart and soul.

The trees stand stall,
Swaying in synchronization,
As the winds blow by.

The forest was like,
Something out of a dream,
Something that brought happiness,
And freedom.

It was a piece of Mother Nature,
Much like our ideas,
And our thoughts are pieces of us.

But as seasons passed,
The cold grasp of the human species,
Took its toll on the forest.
Axe to trunk.
Metal to wood.

This luscious and vast creation,
Now being destroyed,
By the very hands that hung from its branches.

An ocean of green,
A lake.

A puddle.

And then there was one.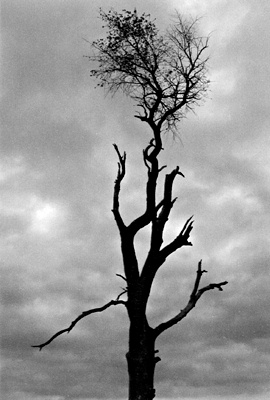 © Cassie H., Carmi, IL