(Don't) Make Me Pretty
January 31, 2014
They've created shells for
us to hide beneath, masking
our insecurities under
coral lips and charcoal
lashes (longer, we want
them longer) our eyelids
coated underneath heavy
colors that make me
wonder if sometimes
skin sags underneath
the weight (of who
we are not) and if
who we are not has
become (who we are.)

If they saw my heart,
would they want to paint
it up too? All four
bloody valves pumping
out a rhythm that is
not pretty, but instead
wondrous. Better soften
the edges, erase the
the black smears of
mistakes, suck up
memories that aren't
painted beautiful.
We wouldn't want
to see a heart for
what it really is.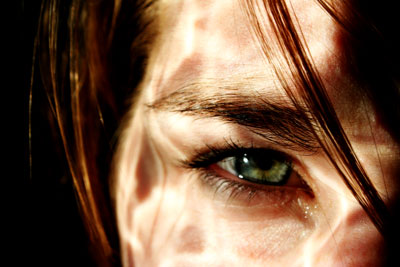 © Monica L., St. George, UT