Just Begun
January 28, 2014
I've defeated my worst enemy, myself,
I've spent my life gaining and retaining wealth,
I've given every effort to earn my health,
I've sharpened my mind into a deadly stealth;
I'm ready to go out into the cold world,
To spread my wings and let them be unfurled,
To start my journey from where I curled,
To break the circle in which I swirled.
I'm not sure where this is that I stand,
Now that I have left behind my guiding hand,
And set out to see so much new land;
I know I haven't gotten all too far,
That a thousand miles isn't even par,
Not even when on foot with no car,
But already I have seen many things,
A hundred cities, and the trades they bring,
I've heard of countries and their kings,
Seen proposals and many wedding rings,
Yet my journey has only just begun,
Like a new day rising with the sun,
Travel is hard, intense and some fun,
And like I said, it's only just begun.
The road behind me was so long,
sorrow, loss and misfortune all along,
My journey's taken turns, right and wrong,
I sing a heartbreaking, deep song,
I've seen bullets kill my best friends,
Who sacrificed themselves to our loves end,
My soul-mate was killed, a wound unmend,
The pain I've felt is not pretend,
My daughter has met deaths fate,
Before her months were even eight,
I carry with me a crushing weight;
Should I go home, is it too late,
No family no more soul-mate,
No more love, only icy hate,
Here I stand before eternities gate,
At the end of a broken road,
With a broken soul as my only load,
And loss my life's cryptic code,

Wondering if I should live or die,
When before my own two eyes,
An angel had come to rise,
And spoke to me of my demise,
Telling me to give life another try.
I set out once again,
Knowing full well where I've been,
I see the path that lies ahead,
It's harder than the one that left me dead,
But now I know the ground I tread,
The path I travel is thin as thread,
There is more, much and plenty,
For all I've seen, I am only twenty.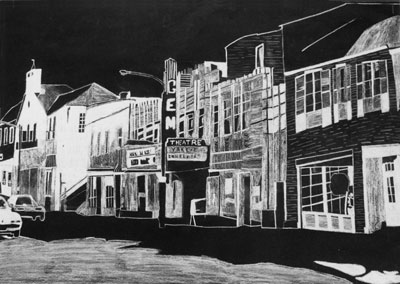 © Chelsea P., Kannapolis, NC