Such Lonely Resistance
January 28, 2014
sometimes I wonder, will life be the same,
the years have passed, and my sorrows remain,
these memories from deep within my heart,
they surface every now and again,
and in my eternal loneliness I break apart,
uncaring of the stereotypes against men.

Sometimes I cry, in memory of love,
cry for the years, without my angel above,
the time passed has broken me down,
unwoven the fibers of my existence,
these memories of her, my broken crown,
my soul cries out, in such lonely resistance.

sometimes I feel, in simple remembrance,
the woman I love, her soul so intense,
I forget life, realizing she cannot return,
losing myself in the realm of the dead,
the past and present hurt, brightly burn,
existence without her is what I most dread.

sometimes I hate, in the fires of hell,
brought about by the loss I know so well,
I am broken, burning up deep inside,
but glimmers of love still remain,
in all these trials which I've been tried,
My heart and soul have yet to be slain.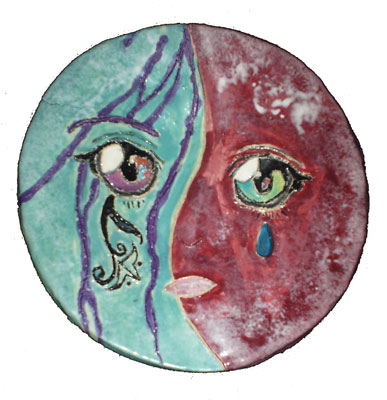 © Angel V., Tecumseh, MI