Watercolors
MAG
January 17, 2014
Watercolors.
We were watercolors.
I was burgundy,
and you were crimson.

We slid on to each other
and made a runny ugly brown no one
would want to use.

But when our lips first met,
we were an explosion of bright reds,
fireworks,
and the stardust that is left on a little girl's eyelash
every night before she falls asleep.

We were beautiful,
even if for an instant.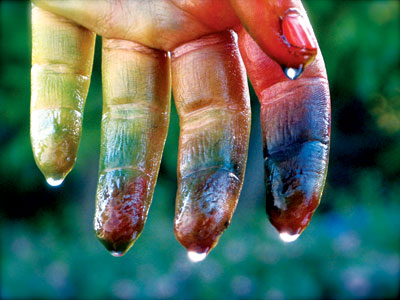 © Allison F., Menlo Park, CA