The People Around Us
January 17, 2014
The people around us all wear a certain mask
In their self-absorbance they all bask.

They've changed to be "perfect" and smothered themselves
So they all look like Barbie Dolls fresh off the shelves.

Their hearts are all bricked in with fear
In hopes that no one truly draws near.

Doesn't all of it seem a bit strange?
We're all in need of a great big change.

What we need is a small kindled flame
That's all it would take to melt away the vain.

And wouldn't it just be glorious
If me turned into us?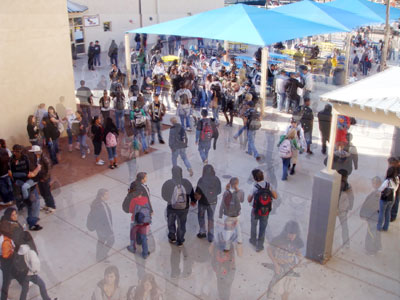 © Sergio S., Buckeye, AZ