The Beach I Have Traveled
January 4, 2014
I am teetering at the delicate age of fifteen,
I am young and untainted, yet bold and naïve.
The wind rolls through my hair, the sun tickles my skin,
I'm at a beautiful place, but the tides soon turn again.

I'm now twenty-five, and the worlds at my feet,
I am proud and independent, yet fearful and weak,
I've seen but a glimpse of the glum and the grand,
I've never been so free, but the tides soon turn again.

The years pass by quickly; I'm now sixty-six,
My children have bloomed, yet my body's grown sick.
I still tread my beach, nothings changed but the sand,
I pass delicate, and fear I'll never see my beach again.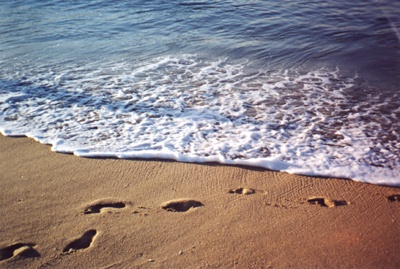 © Daniel M., Phoenix, AZ