How to Know Me.
December 27, 2013
If you want to know me,
don't ask me questions about myself.
Don't smile expectantly and ask me
about my grades, my friends and my favorite color.
Those things aren't me.
Those things don't make me who I am.
Don't ask my parents about me,
they know me just about as well as you do.
If you really want to know me,
but, God only knows why you would care,
because most people don't,
ask me about something I'm passionate about,
watch for a spark in my eyes.
Watch me when I calmly put pen to paper,
and read something I've written in the spur of the moment.
Don't text me, don't call me,
you'll get a revised and edited version of me.
You'll get the person I wish I was.
Listen to the music I listen to
the songs I keep with me like an emergency kit,
that have stood the test of time and rang true in my life,
time after pathetic and joyful and frustrating time.
The songs that are like a breath of fresh air to me,
after a day of wandering around in a world of smoke.
The people who claim they know me,
front and back,
are the people who don't.
Don't listen to the rumors and stories,
because they're made up by people
who pretend and wish to know me.
Don't say we're friends.
Don't talk about how I don't easily open up to people,
and how you were some holy exception.
Why is it so difficult?
Why does it take so much for people to know me?
Well, maybe it's something like trying to find someone who
calls you to say "I'm lost"
and when asked where they are
simply say,
"I don't know."
How could you get to know me
when I don't know me?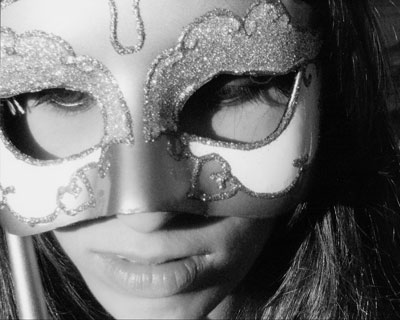 © Becca W., Greenbrae, CA