Coming Home?
December 27, 2013
His phone was dead
yet my mom didn't stop calling.
Tears in her eyes,
we didn't know what she was thinking.

Baffled and distraught
"Isn't that where daddy works?"
There.
In the haze of dust,
heap of rubble.
Once the heart of the skyline,
identity of the city.

All we saw was the anguish of reporters
and constant replays of the plane
noses puncturing the towers
that then erupted in dark smoke.

She turned off the TV.
"No more."
We waited on the stairs.
Our eyes closed,
the home was silent.

The door creaked open.

Dust glazing his black suit,
with a deep exhale
he opened his arms.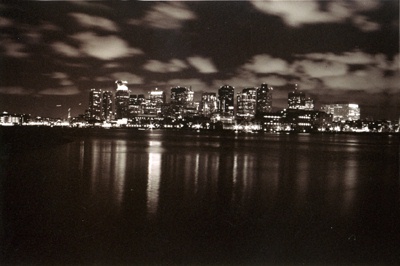 © Hoang P., Rochester, NY