Under the Christmas Lights
December 12, 2013
The lights burn their colors into her eyes
She walks in the street
The freezing air leaving roses on her cheeks and puffing with her breath
The blowup Santa's singing Ho Ho Ho
And wire reindeer cover lawns

Only Christmas Carols on the radio
The soft pat pat pat of her feet as she walks into the night
Her blank stare
The blinding lights
Ho Ho Ho

Merry Christmas! They tell her
Have a good holiday!
She smiles, says "You too!"
And keeps walking without a backward glance
Ho Ho Ho

She stops on the corner,
Exhales a long frosty sigh,
And looks down the way she has come
Looks at the lights and the warm houses
HO HO HO

Little do they know,
Little does the world know,
That she is JEWISH
HO HO HO

Tightening her scarf,
Pulling her hat firmly over her ears
She walks on into the darkness
Ho Ho Ho...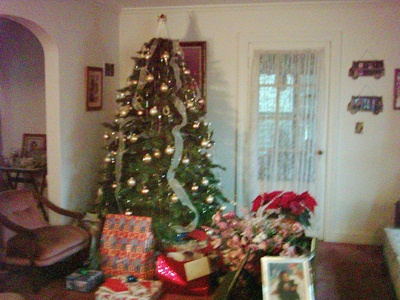 © Alexandria W., Hamden, CT