Poison
December 15, 2013
An alligator moat to a castle
of black shrouds, marble, bones
that bob up and down, swirling
in whirlpools plunging from
sea of hearts to volcanoes of never.

She waits in the highest tower of regret
amidst the white frothy crust of tears
on the green folds of her ruby velvet dress
propping chin on elbows on remnants of
moth bitten paper windows of promises.

She smiles with scarlet painted
lips brushing beside your ear,
her starry midnight locks of hair
twisted back with a golden arrow
salvaged from your pierced heart.

You hold her close, swept
into a slow, steady embrace
counted by the clock's ticks
as you stroke her waxy skin—
kiss your breath and tocks

goodbye.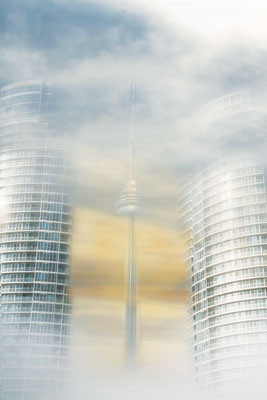 © Micha C., Toronto, ON, Canada