Hera, My Guardian Angel
November 30, 2013
Our beloved pet is gone.
I miss her so much.
I cry in the sorrows of her leaving,
But my tears wont do anything but bring more pain.
My family and I cry over her grave as we say good-bye.

Hera.
My pet, my sister, My angel.
I grew up with her.
Learned the best from her.
And now since she is gone I am left in my own sorrows.

I stand here at her grave looking down at the uneven soil.
Thinking about all the good memories I have of this amazing dog.
I know I have others,
and when they go too I will also be sad.

I love all of my pets,
All my friends,
Family,
Other animals,
Even the people who I just meet.
I care about everyone, and every thing.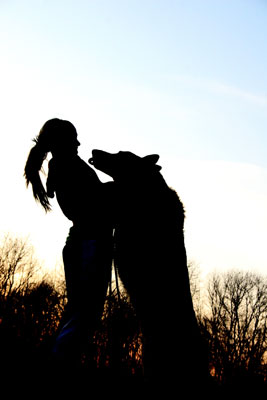 © Brittany U., Terra Alta, WV