Hand Written
November 18, 2013
The cool cliques of the
keyboard, that everyone can
read.
No variation, beyond the predetermined
fonts.
Grandmothers' perfected cursive,
scrapped, along with the
chicken scratch of young boys.
Sprawling y's and loopy e's,
hidden from the computer screen
world.
All letters the same,
all words written without
deviance.
In a world so pixelated
and certain,
I want to be hand written.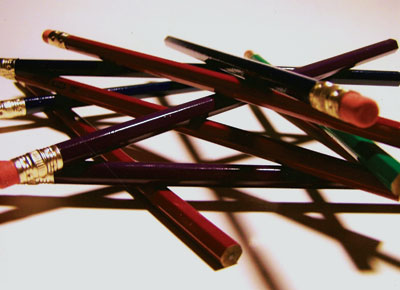 © Nicholas K., Weldon Spring, MO