The Red Rose
November 10, 2013
The red rose
Is new!
Then I look beyond it,
And I see you!
We hold our gaze,
'Till our eyes fill with tears.
Then I run into your arms,
Like I've known you for years.
Our love
Is like a fresh red rose.
Pure and sweet.
While it continues to grow.
Though sometimes it seems to die,
It gets stronger
'Till it's full of life!
The red rose.
Our red rose.
Love.
Our love.
It will last.
So we take our red rose.
And we laugh.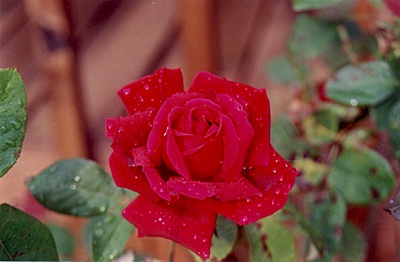 © Jami U., West Hempstead, NY