Stitches Splited
November 3, 2013
The rocking of needles rock slowly but steadily back and forth
While she sways to an inaudible beat
As the comforter torn by time slowly mends;

Such a pity that she'll never finish.
She bastes this comforter together
It seems like eternity
Stuck mending unmendable
Hoping to fix the unfixable;


Analogously the sympathy that she shows shan't work the forthcoming.
She stitches the invisible
Well at least to the eye
Stitches unravel as her hands languidly weave
There is no containing the invetible
She hopes and prays no such things shall befall upon her;


As she holds together the glue in her hands.
The world holds it's breath
They hope it sticks
The world....... doesn't know what to think any more





Et le monde attendra

Après le gâchis de son

Mais pas pour longtemps
Comme il se déplace lentement le long
Sans laisser de trace sur son cœur;
Les points divisé afin de montrer le vrai son.




Une telle revilation,

Pourtant, si effrayant, au mieux.



Celui-ci le vrai son.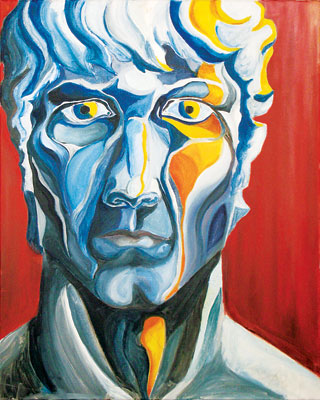 © Michael R., Cambridge, MA